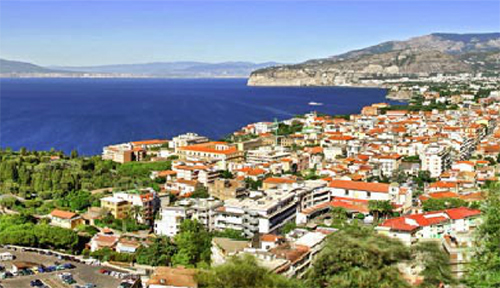 "2020 - Scientific and Industrial Challenges"
Call for Papers
May 8 – 10, 2019
Sorrento, Naples, Italy

Dear Colleague,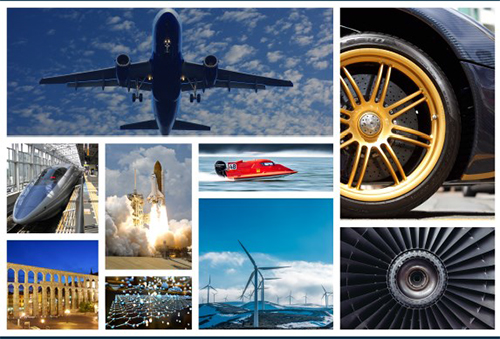 You are kindly invited to participate in 12th International Conference on Composite Science and Technology.
Prospective authors are invited to submit abstracts on topics related to, but not limited to, the
following topics:
- Mechanics of composites • Nano composites
- Applications of composites • Metal-matrix composites
- NDE and Structural Health Monitoring • Composite manufacturing
- Damage, Fatigue and Fracture • Multi-scale Modelling
- Smart materials & structures • Green Composites
- Impact and dynamic response • Hybrid composites
- Repair and self-healing • Textile Composites
The main conference theme is "2020 - Scientific and Industrial Challenges". A number of leading researchers in the field of Composite Materials will be invited to deliver keynote lectures with confirmed industrial speakers from the aerospace (Airbus, Boeing and Leonardo), automo-tive and civil sector.
Abstracts should be submitted online and will be reviewed by an international technical com-mittee. Receipt of abstract submission will be confirmed by e-mail.
Full instructions and the abstract template are available at https://www.iccst12.com/
Papers presented at the conference will be published in the conference proceedings. Selected papers will be published in special issues of the journals "Applied Composite Materials", "Composite Science and Technology", "NDT &E International".
Proposals for half-day sessions are solicited in areas related to the scope of the conference.
IMPORTANT DATES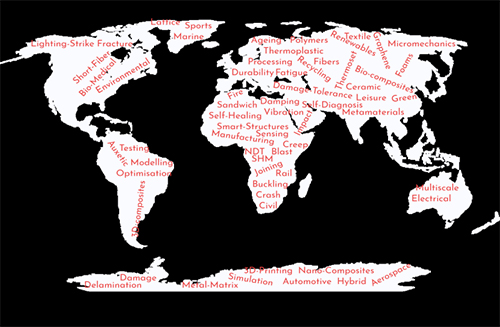 Deadline for Abstracts 11 February 2019
Notification of Acceptance 18 February 2019
Early Registration before 28 February 2019
Submission of manuscripts (not compulsory) 15 April 2019
For further information:
Contact conference chair at Questo indirizzo email è protetto dagli spambots. È necessario abilitare JavaScript per vederlo.
or check the conference website at https://www.iccst12.com/
Executive Committee
M Meo (UK)
A Riccio (Italy)
M Zarrelli (Italy)
H El Kadi (UAE)
Scientific Committee
S Adali (South Africa)
L Lecce (Italy)
M P Ansell (UK)
A Maligno (UK)
N Avdelidis (Greece)
M Meo (UK)
A Borriello (Italy)
E Morozov (Australia)
P Beaumont (UK)
N Qaddoumi (UAE)
W Becker (Germany)
Y Qingda (USA)
TW Chou (USA)
JN Reddy (USA)
A Christoforou (Kuwait)
S Roy (USA)
R Fangueiro (Portugal)
K Schulte (Germany)
Klaus Friedrich (Germany)
F Scarpa (UK)
S V Hoa (Canada)
C M Soares (Portugal)
H El Kadi (UAE)
R Talreja (USA)
V Kostopoulos (Greece)
Tay Tong Earn (USA)
F Lanza Di Scalea (USA)
A Varvani-Farahani (Canada)
L. Guadagno (Italy)
M. Zarrelli (Italy)
Local Organising Committee
F Pinto (UK)
G Scarselli (Italy)
F Ciampa (UK)
P Iaccarino ( Italy )
M Viscardi (Italy)
Valeria Vinti (Italy)
A Mormone (Italy)
AB Zotti (Italy)
A Sellitto (Italy)
S Saputo (Italy)
G Barra (Italy)
S Zuppolini (Italy)