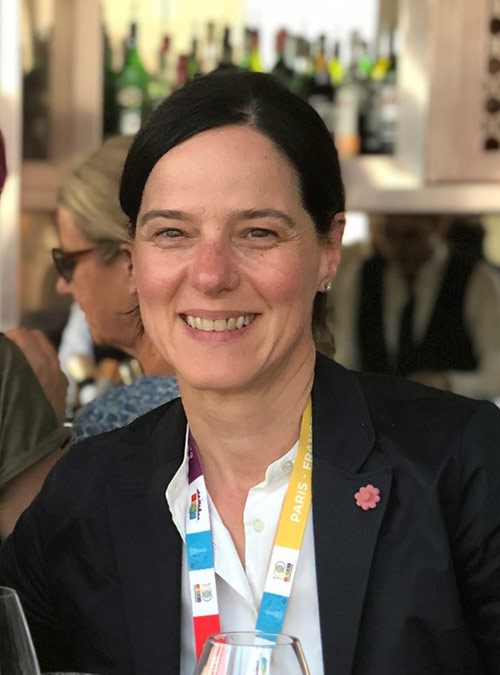 Prof.ssa Lidia Armelao
CV
Degree in Industrial Chemistry cum laude (1990), Master in Glass Engineering (1991), PhD in Chemical Sciences (1994) from the University of Padova (Italy). Post-doc fellow in Paris (UPMC, 1995), visiting scientist in Canada (University of Western Ontario, 2005 – 2008, 2011). Director of the CNR Institute of Condensed Matter Chemistry and Energy Technologies (ICMATE) from 2014 to 2020, and President of the CNR Research Area in Padova (2015 – 2017). Director of the CNR Department of Chemical Sciences and Materials Technologies since 2020. Research scientist at CNR from 1996 to 2015, and full Professor at Padova University since 2016. In 2017 she has been appointed governmental expert in the CapTech Materials and Structures of the European Defence Agency and in 2020 member of the Scientific Commission of the Italian Chemical Society. In 2021 she has been elected President of the Inorganic Chemistry Division of the International Union for Pure and Applied Chemistry and member of Istituto Veneto di Scienze, Lettere ed Arti. She has been component of expert panels for the evaluation of international projects (NSERC, EC, NWO, ESF), scientific coordinator and unit chair of national and international research projects. The scientific activity concerns the area of chemistry and materials, with focus on the design and soft chemical synthesis of innovative nanostructures, functional layers and smart surfaces, discrete metallo-supramolecular systems. The research activities aim at the development of more efficient and selective catalysts, more powerful sensors, innovative materials for sustainability and energy applications. She was awarded the EniChem Thesis Prize (1990) and the Ugo Croatto Prize (1993). Publications include over 220 papers on international peer-reviewed scientific journals and over 40 invited lectures at national and international conferences.
---
Indirizzo:
Dipartimento Scienze Chimiche e Tecnologie dei Materiali,
Consiglio Nazionale delle Ricerche,
P.le A. Moro 7, 00185 Roma.
Email: direttore.dsctm(at)cnr.it,
Tel. +39-0649937765; Fax: +39-0649937763