12th Joint Commission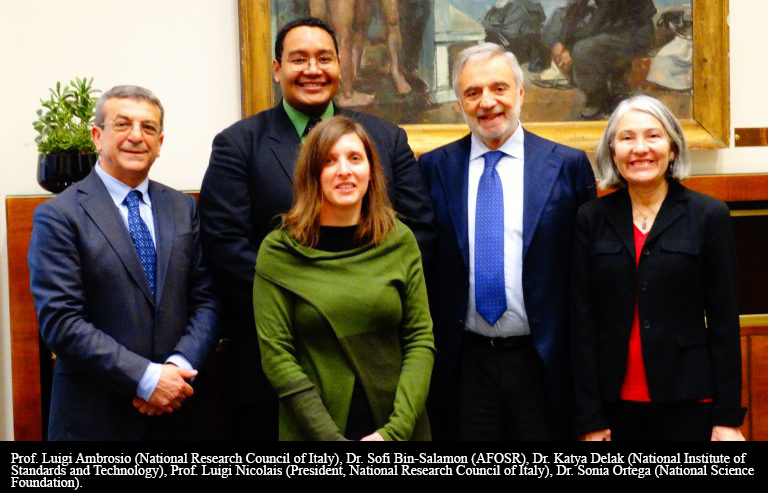 ---

A successful cooperation in materials science, nanotechnology and recently in biophysics supported by Italy's Ministry of Foreign Affairs (MAECI) and USA Department of State to achieve significant activities including technical meetings, site visits, and other collaborative efforts.
It is important to mention the unique effort and support by AFOSR of advances in basic research through specific programs that started already in the 1977 and continuing in fostering discovery, ideas and innovation within Italy-USA scientists cooperation.
Robust scientific collaborations have been activated between Italian research centers and universities (CNR, CIRA, University of TorVergata, University of Bologna, etc.) and USA Agency and Universities ( AFOSR, NASA, GU Boulder, Virginia Tech, Johns Hopkins University, University of Michigan, etc.). These initiatives were possible also thanks to the excellent collaboration of the Embassy of Italy in Washington.

In addition, under the auspices of the U.S.-Italy, U.S.-Australia, and U.S.-Republic of South Africa working groups of their respective JCMs on S&T, it has been taken a strong action of leveraging their respective research infrastructure investments to encourage cutting-edge basic science discoveries. At this stage, an international platform on smart sensing and structures has been consolidated.


LINK: http://afrl.dodlive.mil/2018/04/25/1889/